Okay, okay, I know my spelling is wrong! It was a joke hip.. waist etc. Well I thought it was funny for a Monday. Aimee Llewellyn, a geneticist from The Kennel Club will be talking about this and much more over the next two Wednesdays at 8pm. These are two webinars I've been looking forward to for quite a long time and I am thrilled to be collaborating with The Kennel Club in this exciting series.
Both webinars are free to attend and can be watched later if you have registered – just click the button below;
Last week, we had a fascinating webinar with Helen Goldberg about team dynamics and learnt about the different personality colours. I think I'm definitely green. It really was interesting to hear Helen explain this system and how it can help you communicate with red and blue personalities. Definitely one to watch especially if your team seems stressed out at the moment!
I spent the weekend at Lancaster with over 100 final year students. My 80/20 principle coming to the fore again. About 20% of final year students turned up and I guess 80% of these will get a job no problem at the end of the year because of some of the tips they picked up at the meeting.
On the Saturday evening I went to the Hills Course dinner and was very pleased to see Des Thompson and Rob Long be honoured by Nicky Paull for their contributions to the conference over many years. I sat on a table with some vet students from Liverpool and had a lovely night and Liverpool won the quiz!!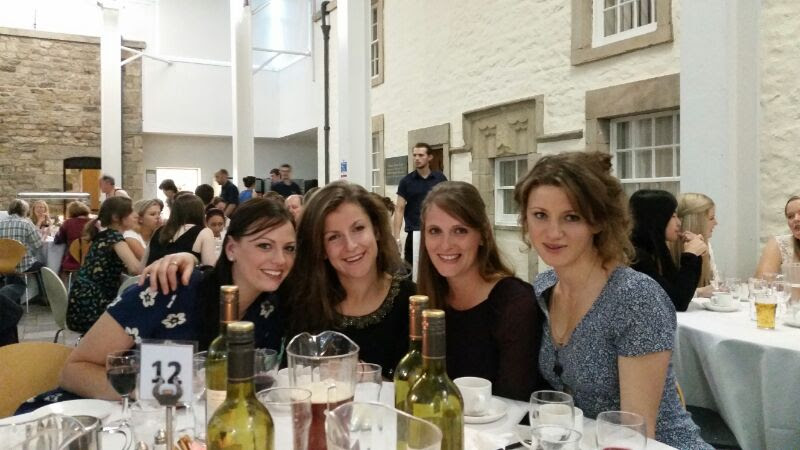 Liverpool have also been named top vet school in The Guardian University Guide. The university was marked on career prospects, satisfaction with the course and the amount of money spent per student. So maybe the quiz win wasn't such a surprise after all!
To your CPD success